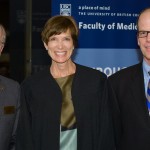 Academic Gowns
Pictured: Dean Stuart with Dr. Nancy Van Laeken and Dr. John Kestle at the "Gowning Ceremony" held by the Faculty of Medicine. This event recognizes the individuals who ....
Read More >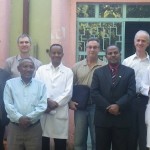 International Surgical Care
UBC Surgery Faculty Dr. Brian Westerberg (left-rear) Dr. Robert Taylor (right-rear) and philanthropist Mr. Gary Segal (center) visit Gondar University Hospital, Etihiopia. The Branch for International Surgical Care....
Read More >